Welcome to Downsizing Advisory Service. We offer one stop service for downsizing and estate liquidations.
Certified

Personal Property Appraiser and Accredited Estate Liquidator
We evaluate household and estate items and provide our clients advice on the current market value of their belongings and options for liquidation
We offer liquidation services to include sale through regional, national and international auctions to maximize our client's revenue
We broker sale of gold and silver items through the top regional buyers to maximize our client's revenue
We help you arrange the estate sale with honest estate sale companies
We refer our elderly clients to a variety of top quality service providers in the legal, geriatric care management, home health, and senior community industries to insure their care needs are being met
Approved by Florida Bar to provide one hour CLE credit course on The Art of Estate Liquidation
National speaker on estate and estate sale issues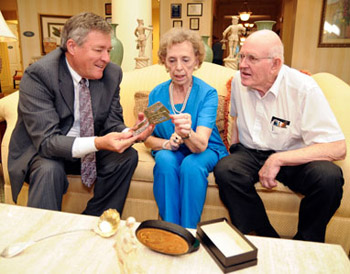 Our mission is to help seniors avoid getting taken advantage of when selling their antiques or valuables when they downsize to move into a smaller residence.
We never buy anything from our clients. We are simply a liquidation service whose goal is to return as much money as possible back to our clients.We will work for your benefit and to maximize your return. Our clients include seniors who are downsizing, personal representatives or attorneys charged with the responsibility to liquidate an estate, individuals who have inherited valuable items they do not want or individuals liquidating collections. Call Dale at (813) 244-4160 or email him for more information.
Meet Dale Smrekar, C.A.G.A. - President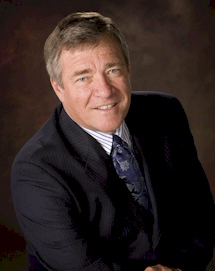 Dale Smrekar has been providing appraisal services for attorneys, guardians, and individuals for the past 13 years. He provides appraisals for estate inventories, guardianship inventories, estate planning, estate distribution, insurance purposes, I.R.S. requirements, bankruptcy, and divorce.
Our appraisals meet Uniform Standards of Professional Appraisal Practices (USPAP) Standards and are accepted by local court systems, insurance companies and the I.R.S.
I.R.S. regulations require the use of Certified Appraisers and many courts will soon follow.
Certified Personal Property Appraiser - Certified Appraisers Guild of America
Accredited Member of American Society of Estate Liquidators
Member of Better Business Bureau accredited business
Dale has authored over fifty published articles on antiques, and has over eleven years of experience as a social worker/supervisor with the State of Florida Medicaid assistance program.
The Downsizing Advisory Service serves the geographical area of West Central Florida, from Crystal River to Sarasota. We will provide liquidation services for large estates, artist estates or art collection estates outside this area on a case by case basis.